Commemorating the 240th Anniversary of
THE DECLARATION OF INDEPENDENCE
1776 – 2016

---
  Welcome to the Official website of the Utah Society Sons of the American Revolution (Utah SAR). 
The Sons of the American Revolution (SAR) are direct descendants of those patriots that achieved the independence of the American people. 
The objectives of our organization are intended to perpetuate a more profound reverence, understanding and appreciation for our founding heritage, the principles of liberty and self-government as established by our revered Founding Fathers.
We invite you to explore our website, to learn more about us, who we are, what we do, and how to become a member.
---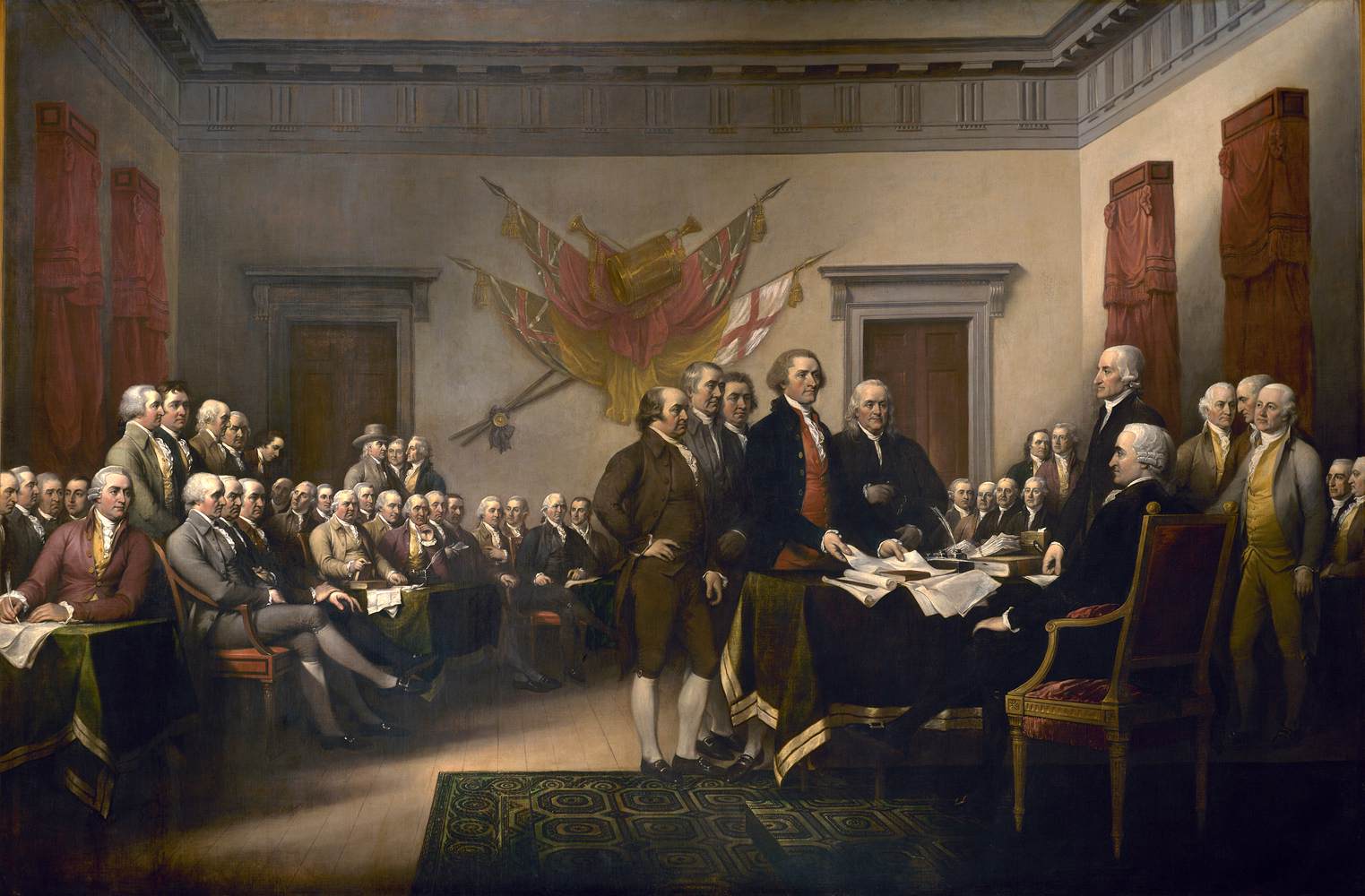 John Trumbull's Declaration of Independence, 12 x 18-foot oil-on-canvas painting in the United States Capitol Rotunda that depicts the presentation of the draft of the  Declaration of Independence by the "Committee of Five" to Congress.  Thomas Jefferson, Benjamin Franklin, John Adams, Roger Sherman and Robert Livingston.
---
See the new Resource "Thanksgiving, Fasting and Prayer Proclamations of the Founders" in the Education Section.